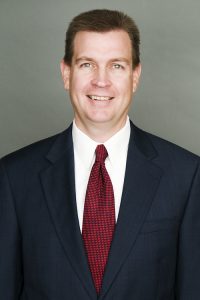 Steve received his Bachelor's Degree in Political Science from DePauw University in 1991 and his Juris Doctorate degree from the University of Missouri School of Law in 1994. His legal career has included operating his own private-practice firm and working for Boeing Enterprises and, prior to joining the firm in January of 2005, working as the Guardianship and Probate Facilitator in the Ex Parte/Probate Department of the King County Superior Court. His practice focuses on Wills and estate planning, powers of attorney, and health care directives; and probate and trusts, including trust administration and Personal Representative services. Steve also practices in the fields of guardianship and adoption. Steve became an equity partner in the firm in January of 2012.
Steve has served as a city council member for the City of Maple Valley, and he has been involved in the Maple Valley Rotary Club and has served as a Board Member and President of the Greater Maple Valley/ Black Diamond Chamber of Commerce.
Steve served as a Big Brother from 1998 until his Little Brother aged out of the program, and he enjoys cycling, drumming and hiking in his free time. Steve is a half-marathon runner, and has completed the iconic Seattle-to-Portland (STP) ride twelve times, doing the ride the last five times as a solo one-day rider.
Contact Steve Leppard