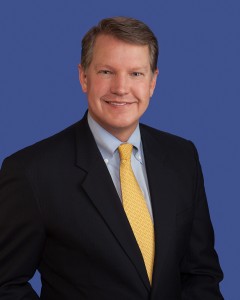 Michael is a Partner in the law firm of O'Brien, Barton, & Hopkins, PLLP and practices in the areas of real estate and business law.  Michael received his bachelor's degree from Santa Clara University in 1984, a Certificate in Real Estate Finance from UCLA in 1986, and his law degree from Seattle University School of Law in 1998.  In addition to his law license, Michael holds a Washington State Designated Broker's license and is owner of Arbor Realty, LLC.
Michael's areas of practice are real estate and business law.   Michael has spent his entire career twenty-year professional career in real estate: financing, appraisal, brokerage and the law.  He has worked in both the residential and commercial marketplace, and brings a wealth of knowledge and experience to his legal practice.  In addition to real estate, Michael also practices business law.
Michael takes pride in assisting local business owners in the formation, maintenance and operation of their business enterprise.  He has assisted countless small business owners with entity formation, business purchase and sale transactions, lease review and general business problem solving.  The firm's clients include financial institutions, manufacturing companies, real estate development firms, contractors and service companies throughout Issaquah and the Eastside.
Contact Michael Essig