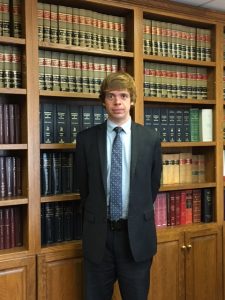 Born and raised in the Seattle area, Matt earned his bachelor's degree from the University of Washington before attending and graduating from Seattle University School of Law.
Matt joined the Washington State Bar Association in 2015 where he practices criminal law. Before joining the O'Brien law firm, Matt worked as both a criminal prosecutor and defense attorney across multiple municipalities in western Washington State.
In his spare time, Matt enjoys all things Seattle sports related, and spending time with friends and family.
Emphasized areas of practice include DUI, reckless driving, assault, theft, and other misdemeanors of the simple and gross variety.