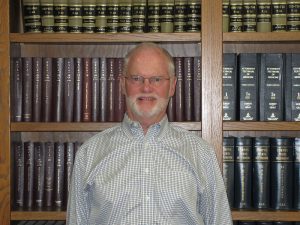 After 50 years of practice, Jerry has retired from the practice of law. We wish Jerry the best in his retirement.
Gerald Tuttle obtained his law degree from the University of Washington in 1966. His early law practice involved insurance defense trial practice (five years) and general commercial law with primary emphasis on real estate, commercial real estate leasing, Interstate Commerce Commission, bankruptcy (creditor representation) and foreclosure (lender representation). After 23 years practicing in Seattle, he moved to Issaquah, where he engaged in a general commercial practice with emphasis on estate planning and probate. For the last few years, he has practiced exclusively in estate planning and probate.
Jerry is a former board member and president of the College Club of Seattle and the Kiwanis Club of Issaquah. He is also a former board member of the Issaquah Chamber of Commerce and former director of the Young Lawyers Section, Seattle-King County Bar Association. In his free time, he enjoys snow and water skiing, sailing, gardening, and traveling.